Yosemite Day 2
We got up at 6:30, cleaned up, ate our continental breakfast, and then headed back to the park. I had thrown away the receipt we had received when we entered the park so we had to pay again to get back in. It was worth it. We went straight to Glacier Point which has some spectacular views of the Half Dome.
More Half Dome than you thought possible; people shots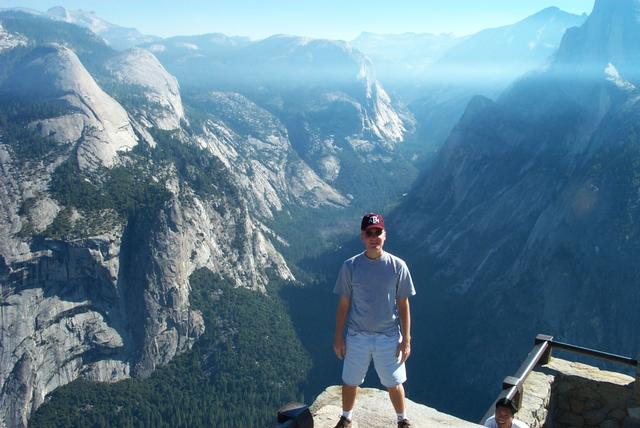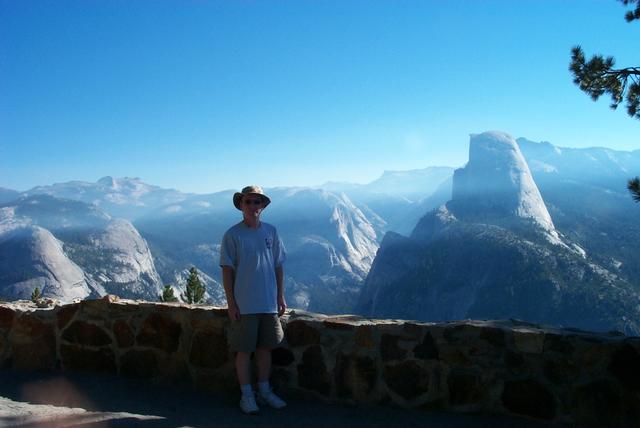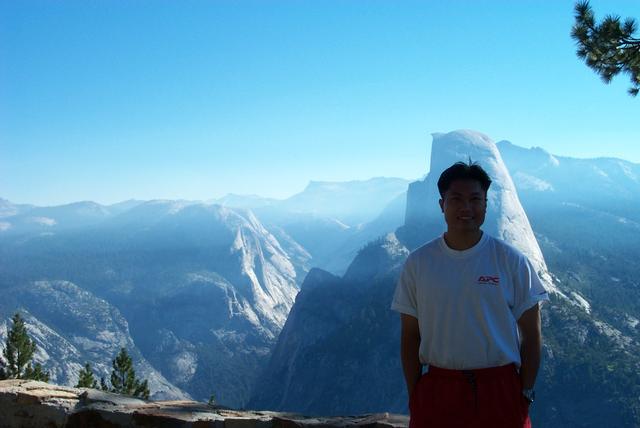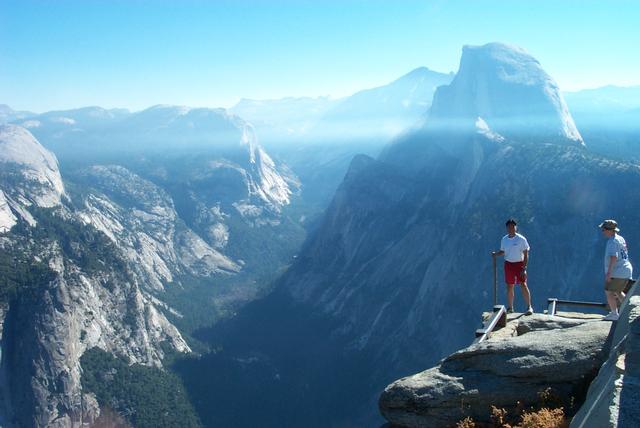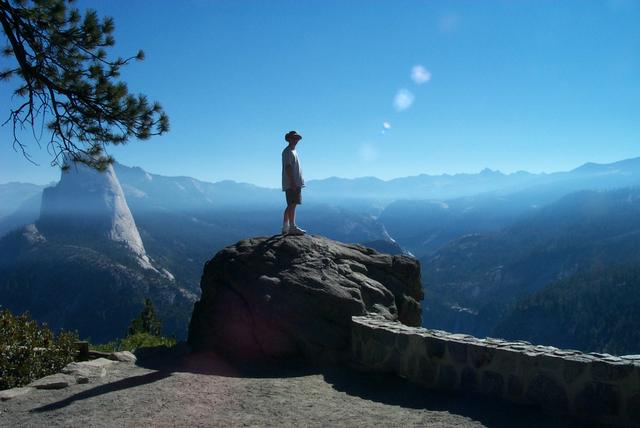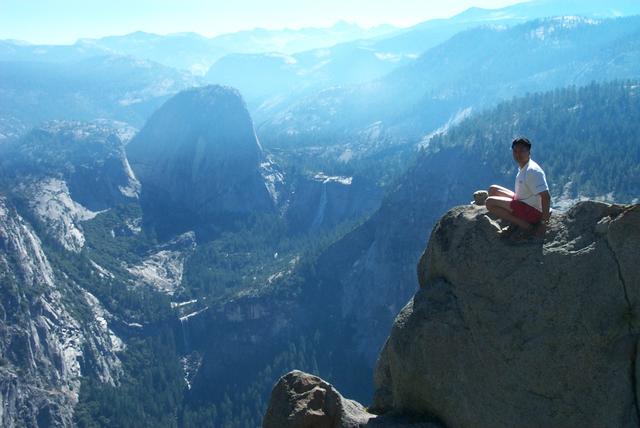 Just the Half Dome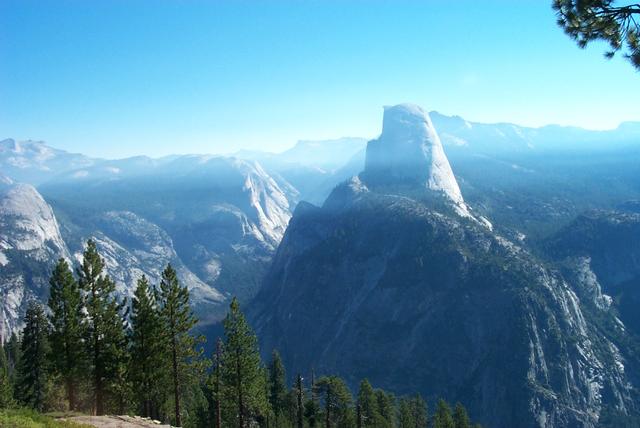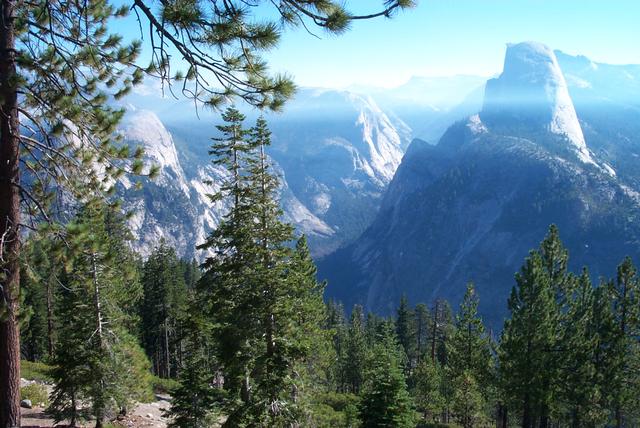 There's a fantastic valley which seems to dominate the part of Yosemite we were in. It was formed by a slow moving glacier which carved out this entire valley over an extremely long period of time.
Glacier Valley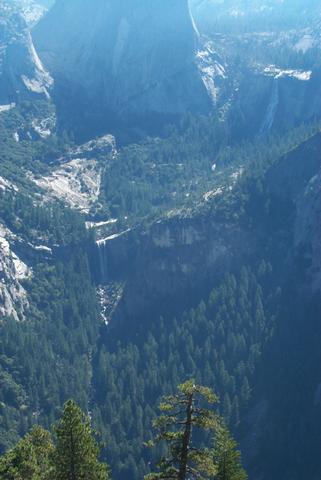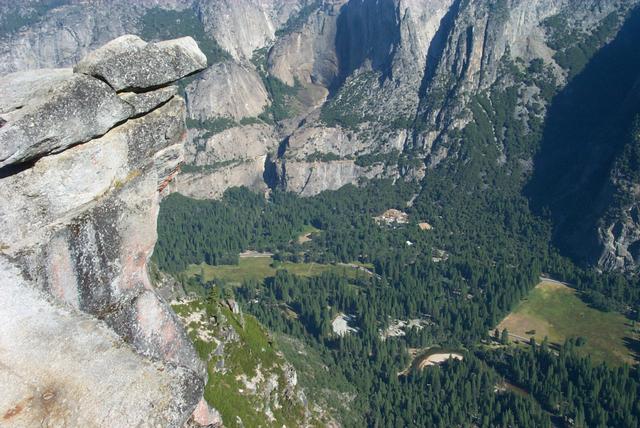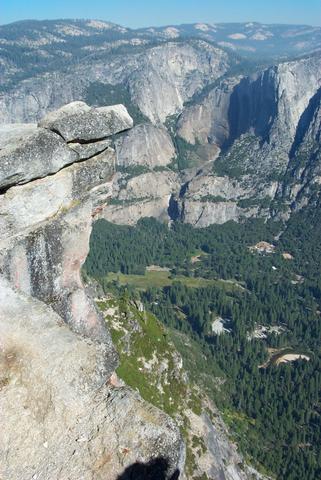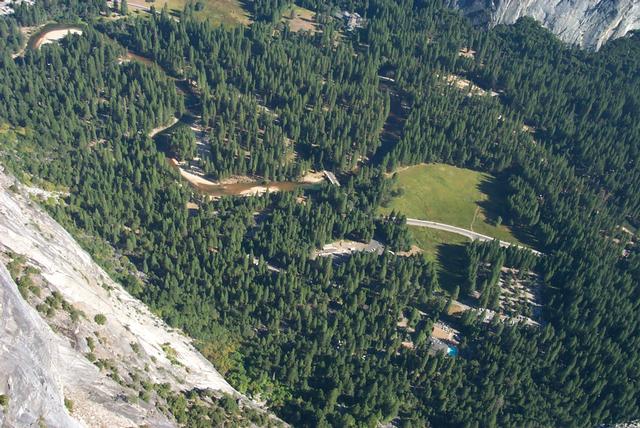 We then took a hike to get a better view of Ililouette Falls. here to go to the next page.