Yosemite Day 2
We had a few exciting things happen along the way.
Thai nearly fell off Glacier Point. It's at least a 4000 foot drop.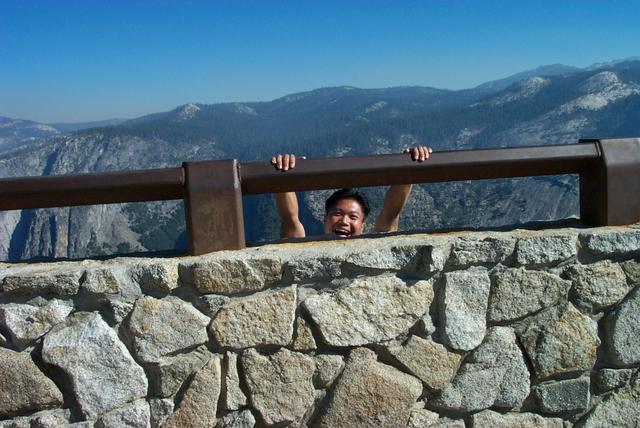 Rock Climbing Adventures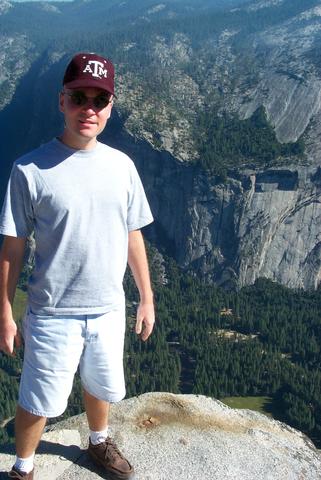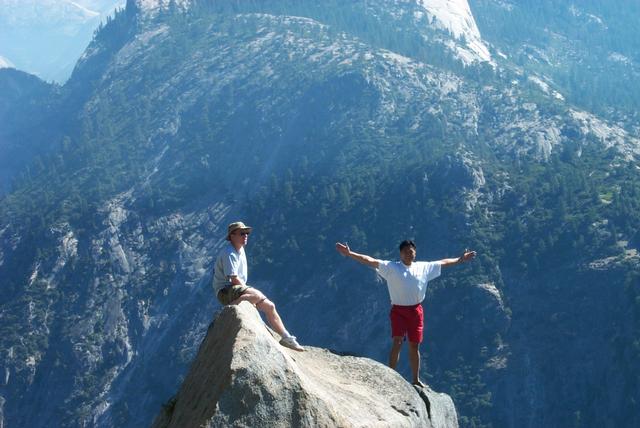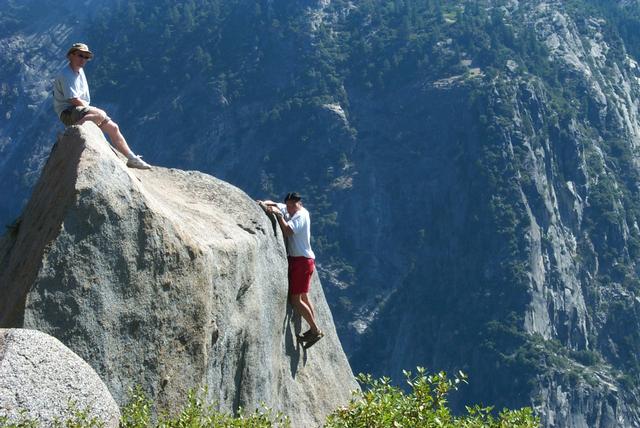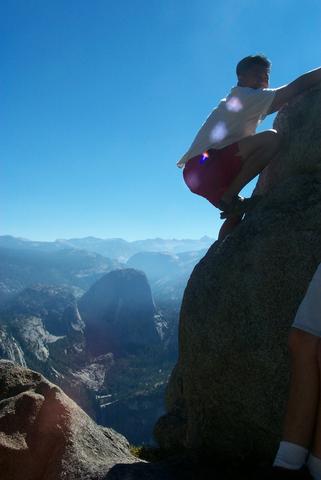 Thai attempts to push me off the edge of a giant rock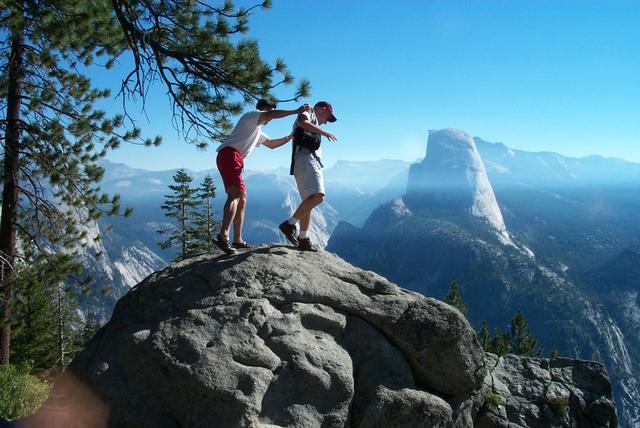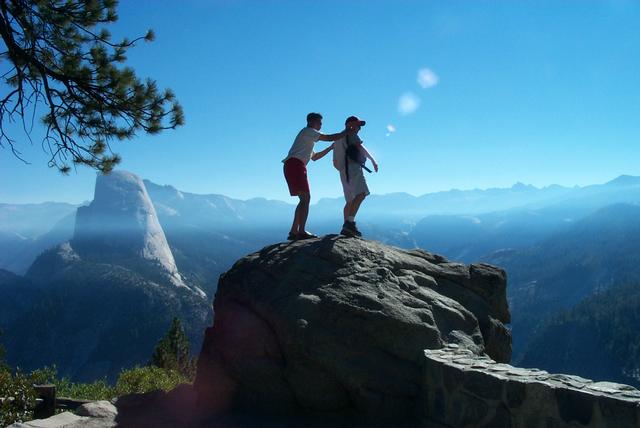 We headed out of the park and took the long drive back to San Francisco. We needed to be at Peir 41 for the Alcatraz tour by 4:15. Click here to go to the next page.