Yosemite Day 1
We stopped at a river for around an hour and waded around. This river goes through the entire Yosemite Valley and eventually into the Yosemite Lake.
A river in Yosemite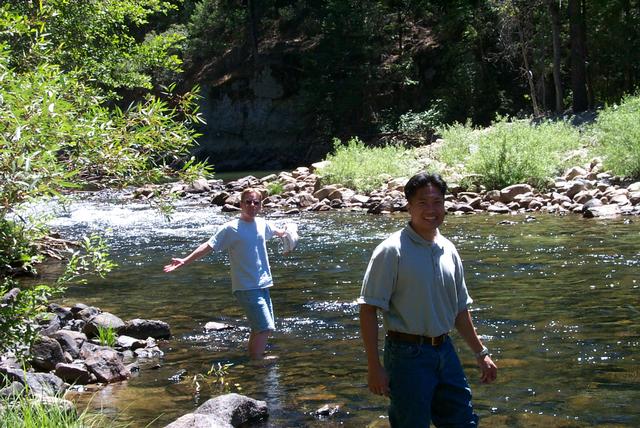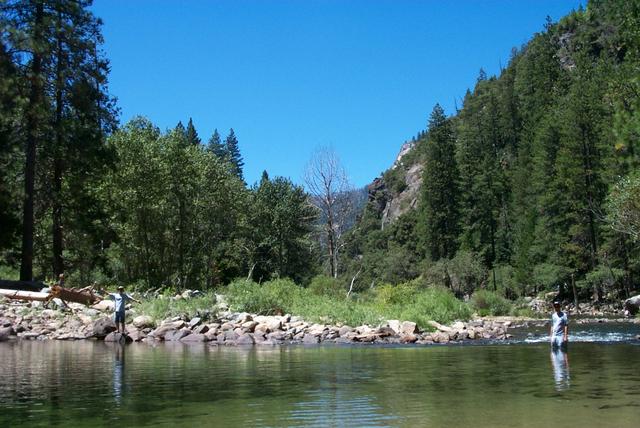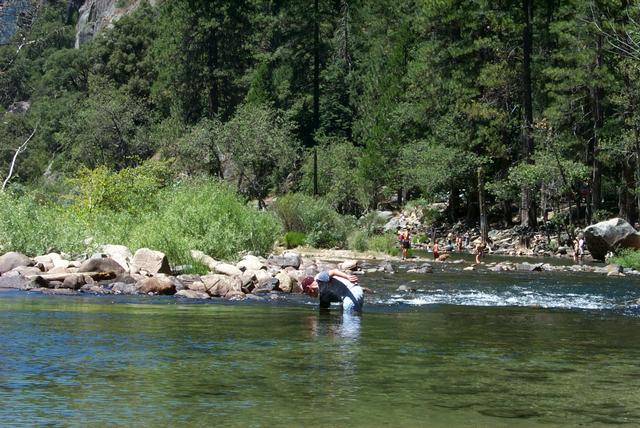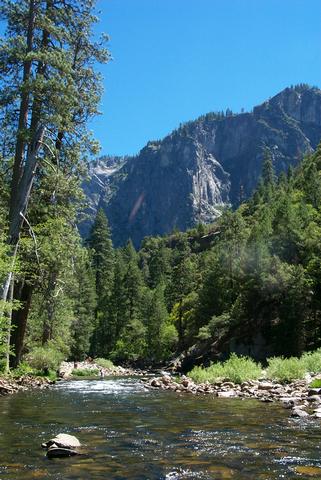 We then continued up 120 until we could catch Hwy. 41. At this junction there are some amazing falls called Bridalveil.
Bridalveil Falls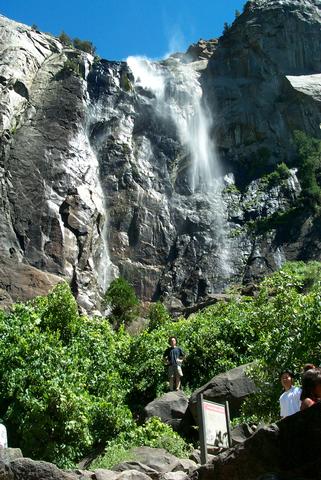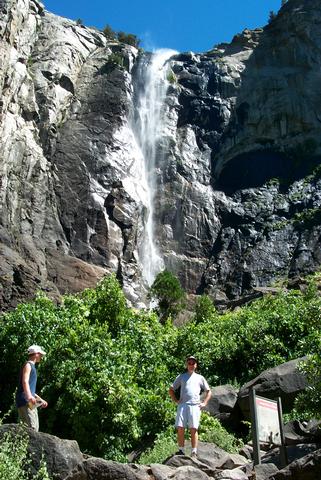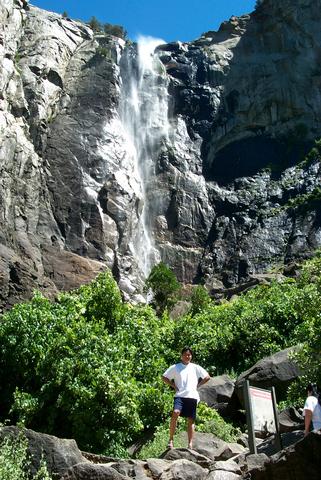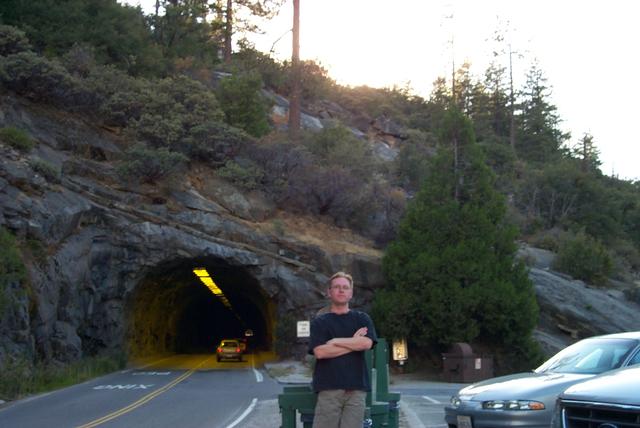 Notice how I'm now wearing a different shirt. I managed to later fall into the creak, trying to get back to the other side.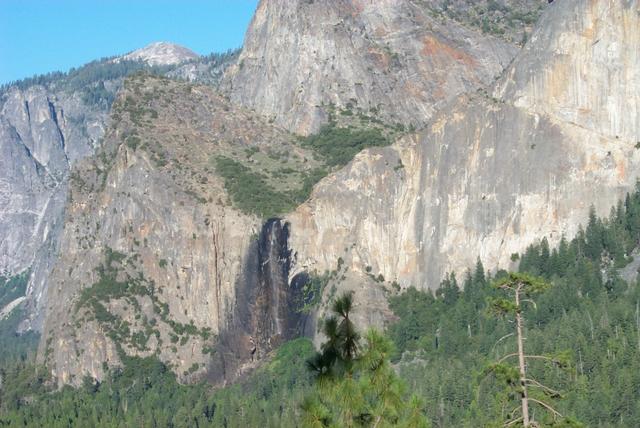 We then went straight to the Shilo Inn in Oakhurst. You can read our impressions of that by clicking on it's link from the main page.
After checking in we went straight back and saw some amazing things. Click here to go to the next page.