Monterey For A Day
Our original goal was to hit Santa Cruz, Monterey, and Carmel. We ended up spending all our time on Monterey. That's okay because Monterey is a very beautiful place.
We first drove right to the aquarium. We had heard that it was a very large, very good aquarium. We were somewhat disappointed. It's fairly large, but not that large. It's fairly interesting and details a lot of unique things about Monterey Bay.
Here are some pictures of just the aquarium itself.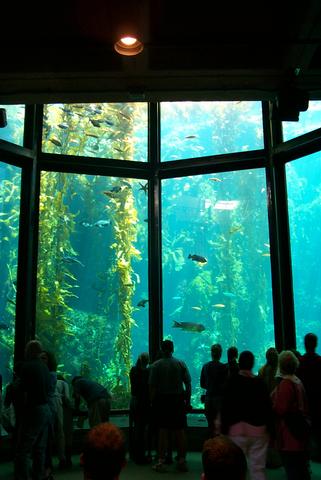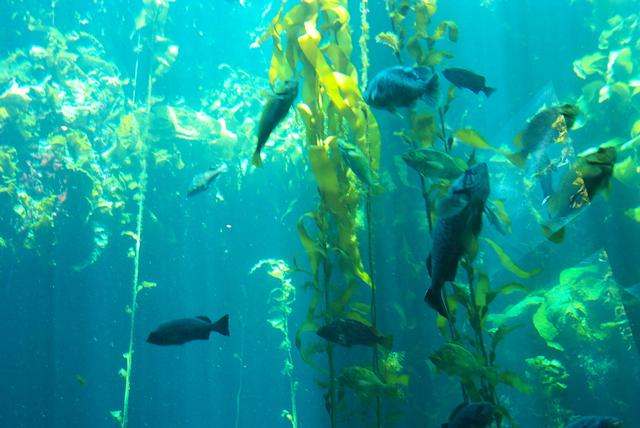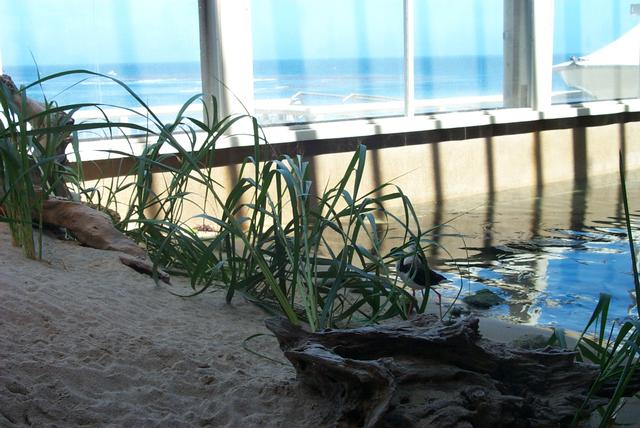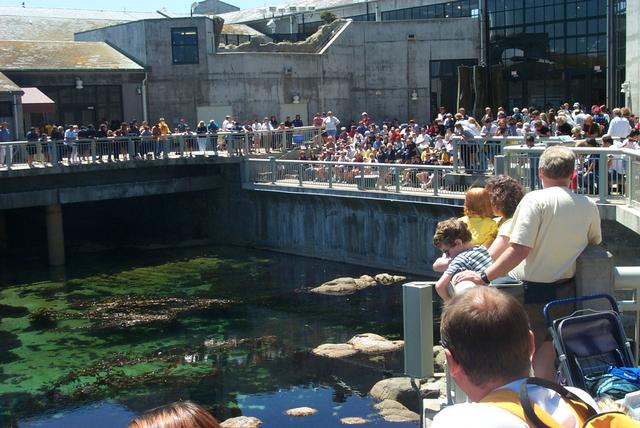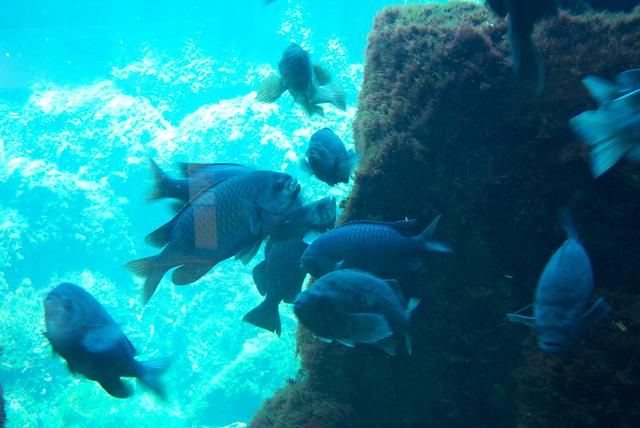 We ate lunch at a pizzaria called Shnockley's. Very large pieces of pizza. Here we are there.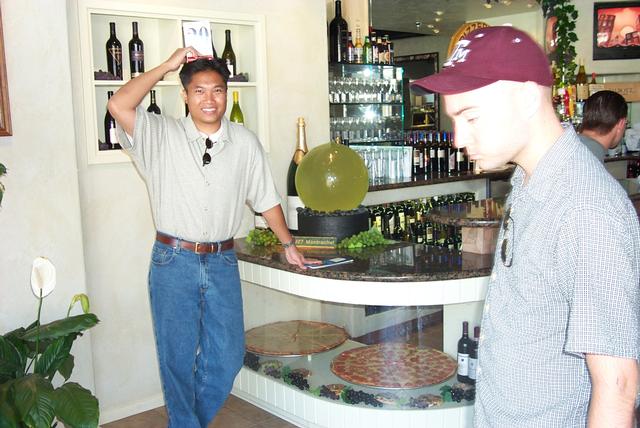 We then went back to the aquarium and watched a presentation by a scientist from the Bay. He answered questions and talked about the unique things about Monterey Bay.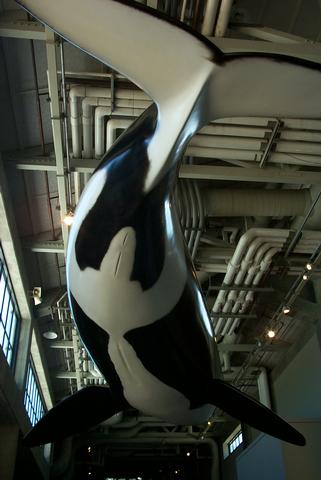 Jelly Fish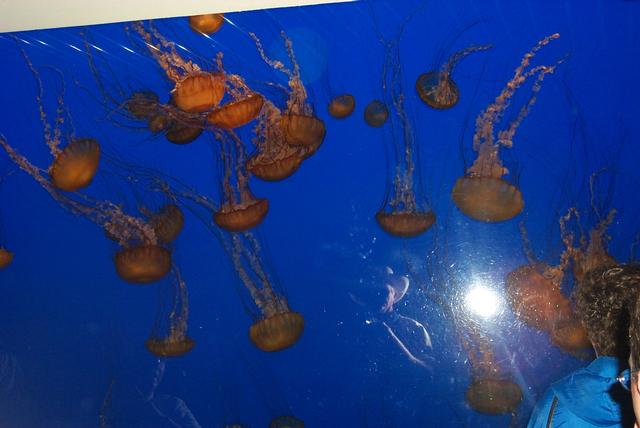 Sea Turtle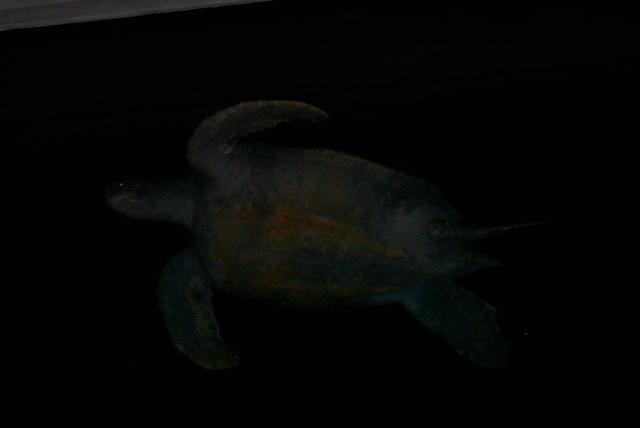 Thai doing what Thai does best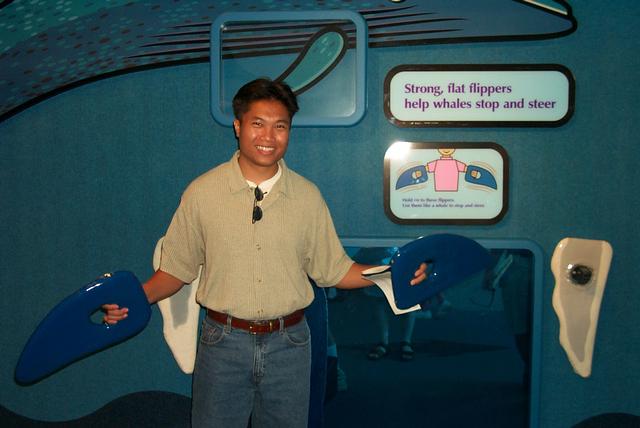 Here are a couple of neat shots of a huge school of fish swirling around a little room. If you look up for too long you'll get dizzy.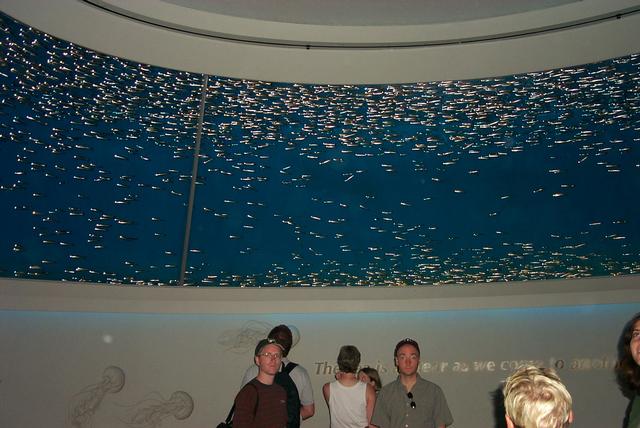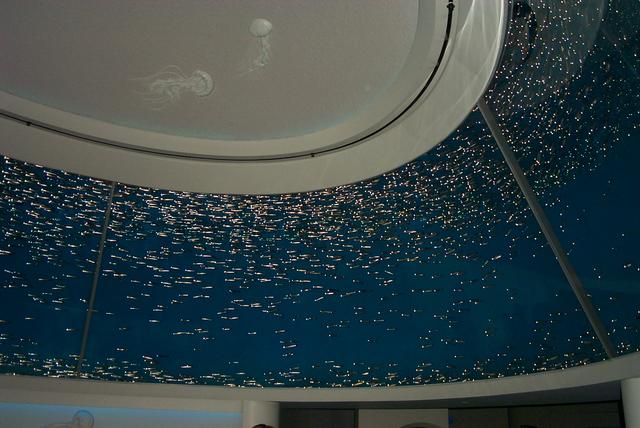 Later in the afternoon we drove down the coast and headed towards the 17 mile drive. There are supposedly 21 golf courses within this area. The most famous of these golf courses is Pebble Beach where they play the US Open. It's absolutely amazing. There are deer all over the courses.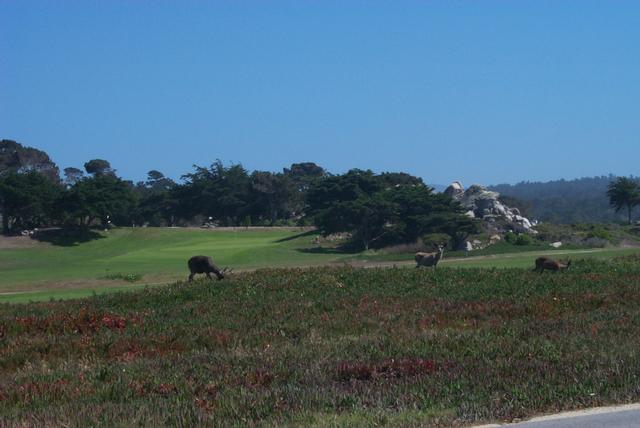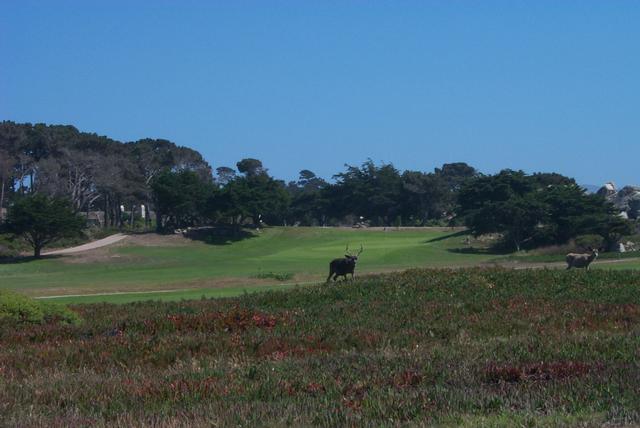 It's was difficult to take pictures of the houses since there was no where to stop and park (near the houses) so we don't have any shots of that. The houses were huge. Supposedly Kevin Costner has a house out in this area. This is also where John Denver crashed his plane.
After all of this we headed back to Scott's. I think we're all a bit tired and the rest will do us good. We have to get up early tomorrow for the long drive back down Hwy. 1.
Relaxing after a lot of rushing around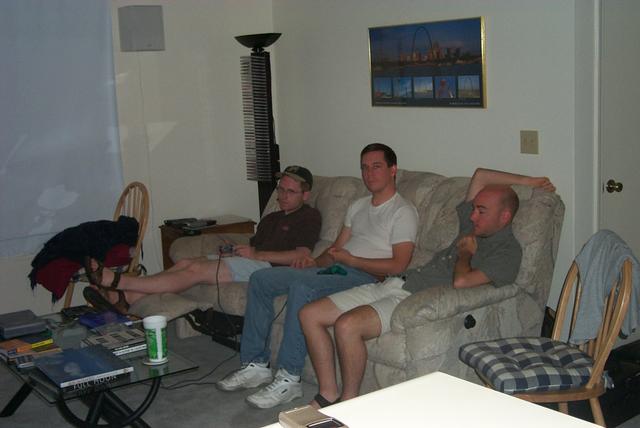 Did I mention that Scott has a cat?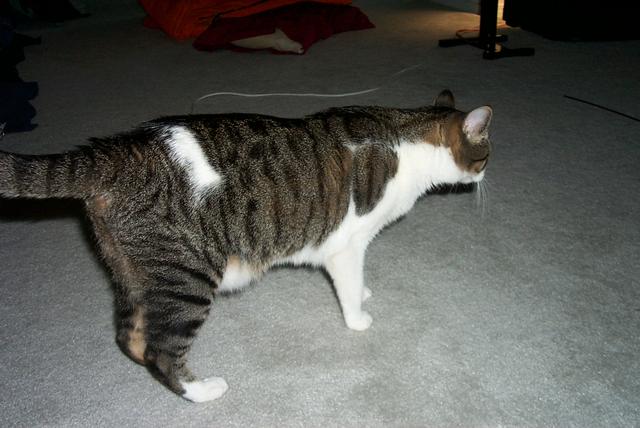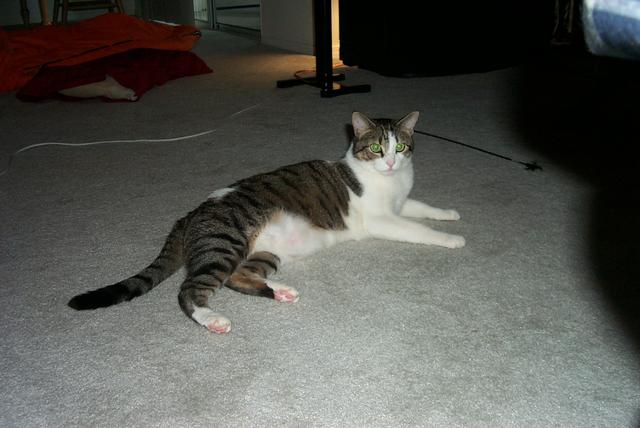 More pictures tomorrow of the Pacific Coast Highway and, hopefully, Hearst Castle!