Dodgers, Long Beach, and 7 Courses
Check out the review of the Sheraton we're currently in. There should now be a link off of the main page.
We left a little over an hour early to get to the Dodger game. We probably should have left about two hours early. That's not to say we got to the game an hour late, but the traffic going up I-5 was awful. We did make it to the game during the middle of the third inning.
Dodger Stadium from outside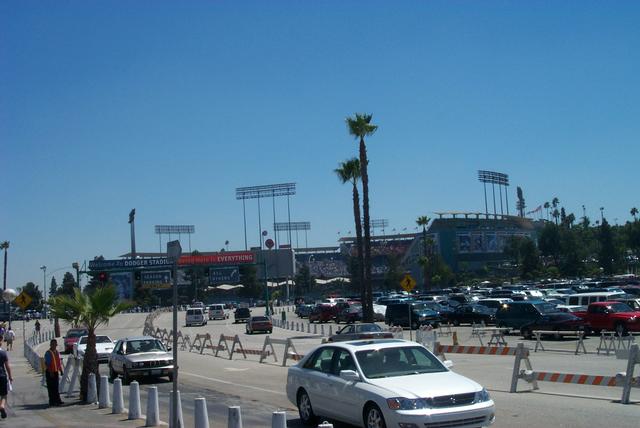 View from our seats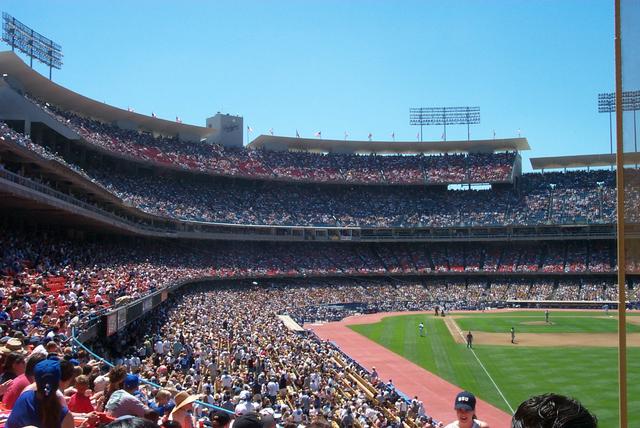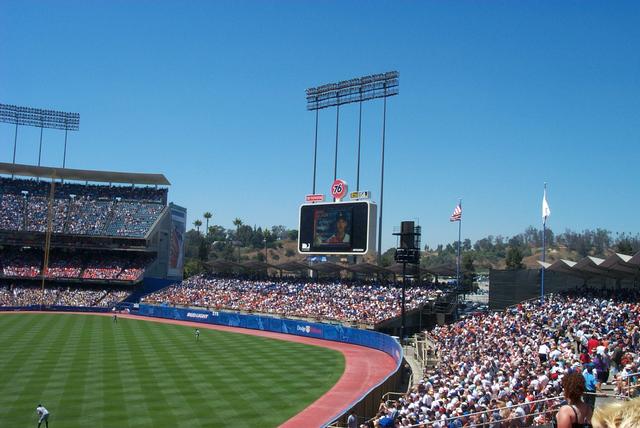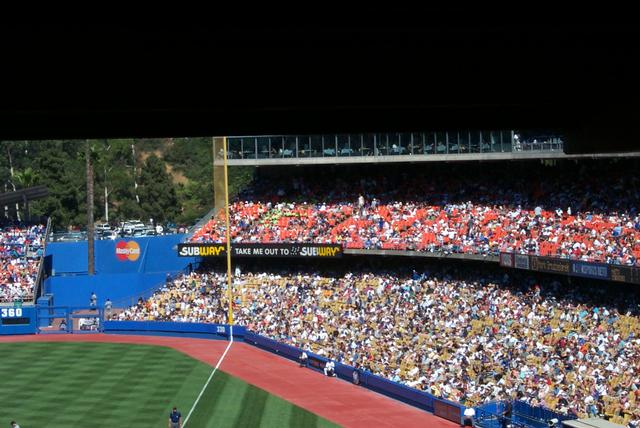 Impressions of Dodger Stadium
Dodger Stadium is definately an older ballpark. It's still a nice park though. Surrounded by Elysium Park the drive up to the park is very nice. There are lots of palm trees and green grass all around the area.
The seating for Dodger Stadium is screwed up though. We had seats in section 164. Is section 164 near section 163? No! Odd numbered isles are on the left field side, and even numbers are on the right side.
View from other parts of the park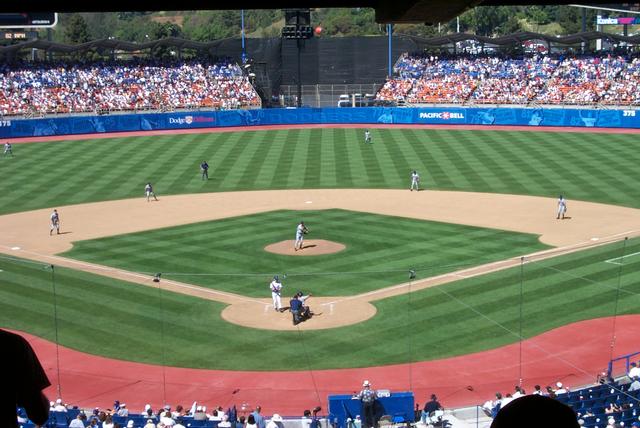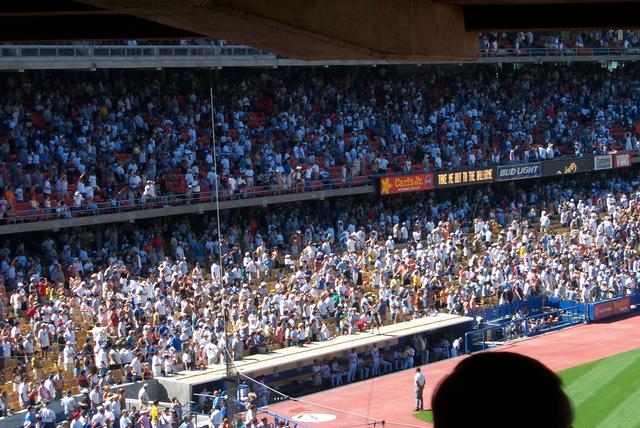 People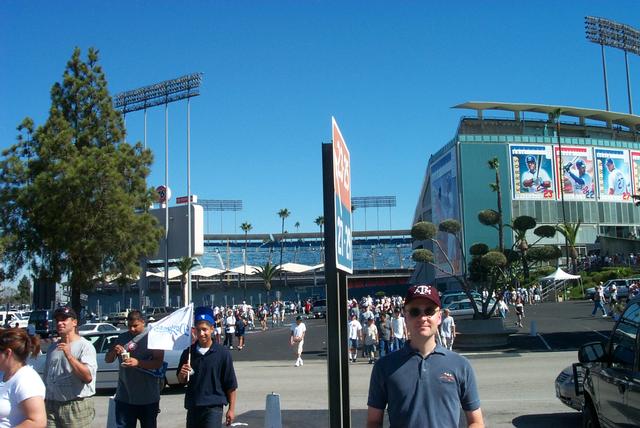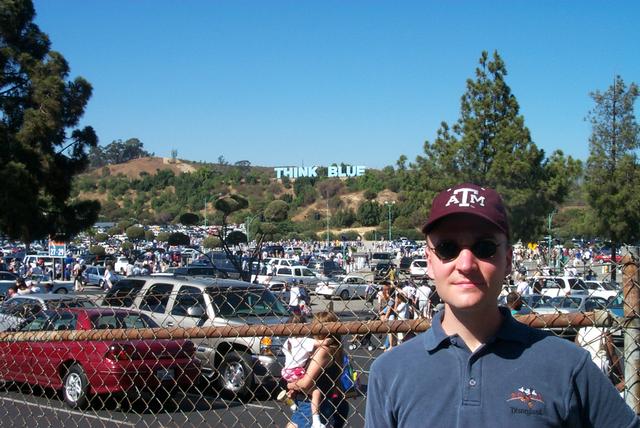 It was a very good game, and typical of National League play. There were no pitching changes in the middle of innings, it was 2 1/2 hours of game, and the Dodger pitcher pitched a complete game. You rarely see that in an American League game...especially when the Rangers are playing.
The Dodgers won 4-1. We didn't particularly care, but it seemed to make everyone else happy.
After the game we proceeded to Long Beach. Of the beaches we've been to this was the least interesting. In my opinion there were still nice sections of it. I'm the only one that saw them though since Thai and Art gave up and went back to area where we parked while I wandered down the walking trail looking at the beach houses.
Shots of the Beach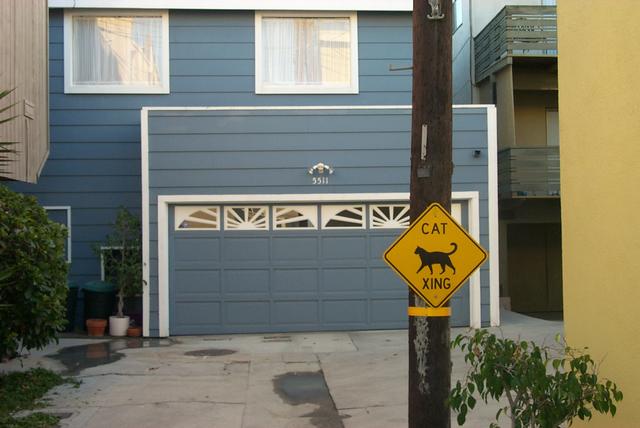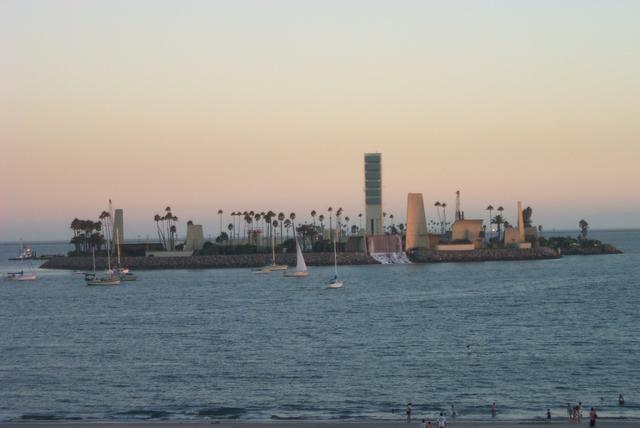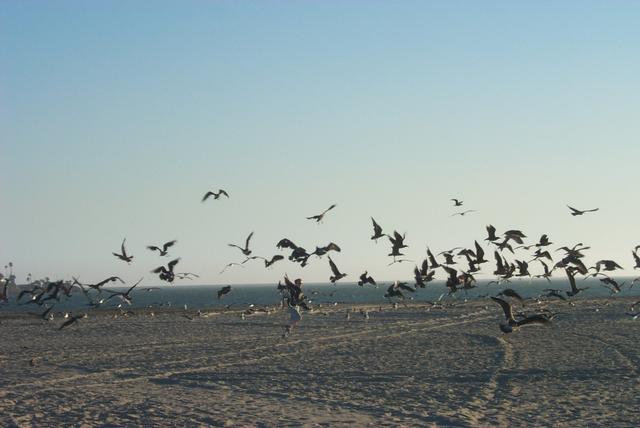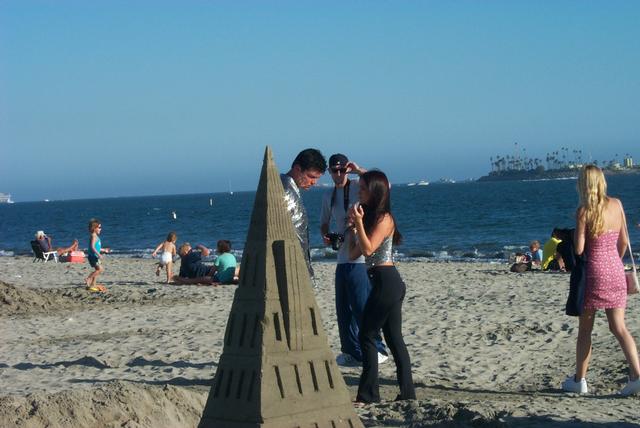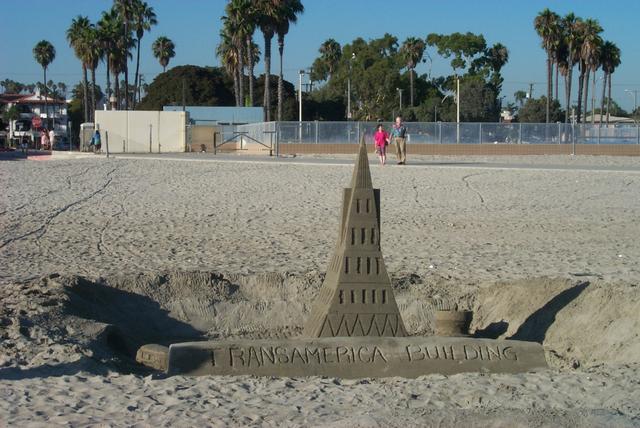 We couldn't find a place to rent bikes so we didn't do that. The beach was very sparsely populated, and it's very near a huge number of shipyards. The water doesn't look as nice as it did in Manhattan (or Hermosa) or Venice. It's kind of brown and dirty looking.
People on the Beach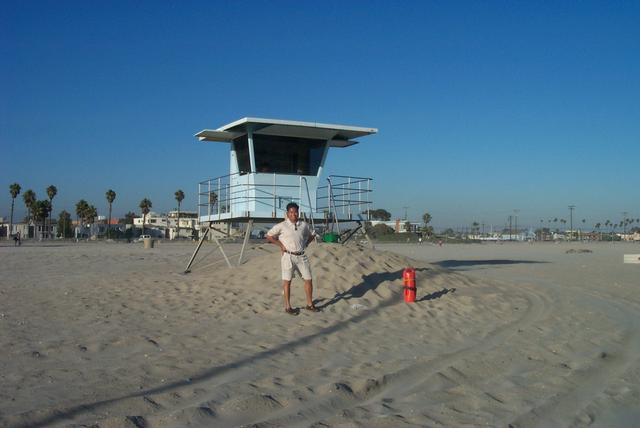 Once I got back to the car we headed to Westminster. There's a very large Vietnamese population in Westminster and we went in search of an authentic meal. We weren't disapointed. We found a place which served Seven Courses of Beef. A very good meal, and quite filling. One thing that was pointed out to me was that this restaurant had a flag which was mostly yellow with three red stripes. This tells patrons that this restaurant is non-communist. You learn something new every day.
We went back to Mulholland off of Hwy. 101 and took some shots of downtown LA at night.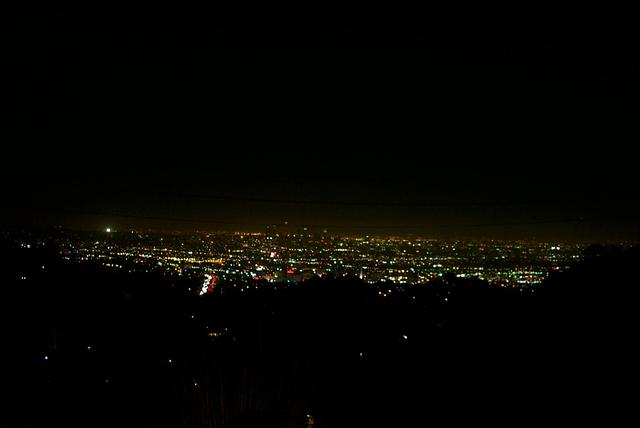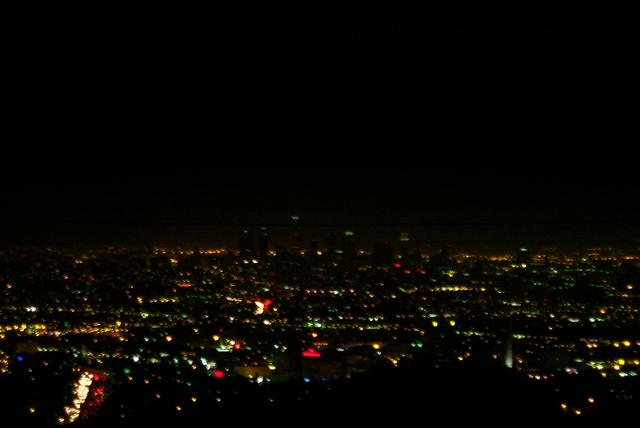 That was about it for today. Tomorrow is our last full day and we'll be in San Diego and maybe even Tiajuana.