Chinatown
After spending a very long time looking for parking we finally parked on the outskirts of downtown and walked back to Chinatown. Unlike what we saw in LA this Chinatown actually looks like a Chinatown.
You may notice in the pictures that the lamp posts have little Chinese things on them.
Various Chinatown shots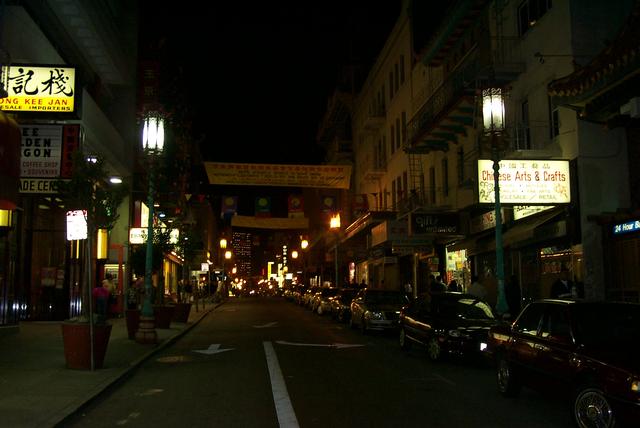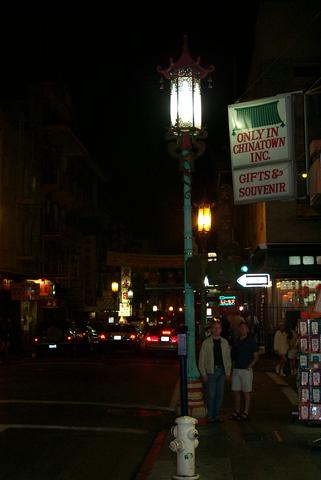 We ate at a Chinese restaurant and had a great dinner. We did a little shopping and then it was off to the Bay Bridge. We got a few shots of downtown from Treasure Island at night. The shots are a little strange. If the flash was on you couldn't see downtown, if it was off everything was blurry. Here they are anyway.